Schneider's Bayrisch Hell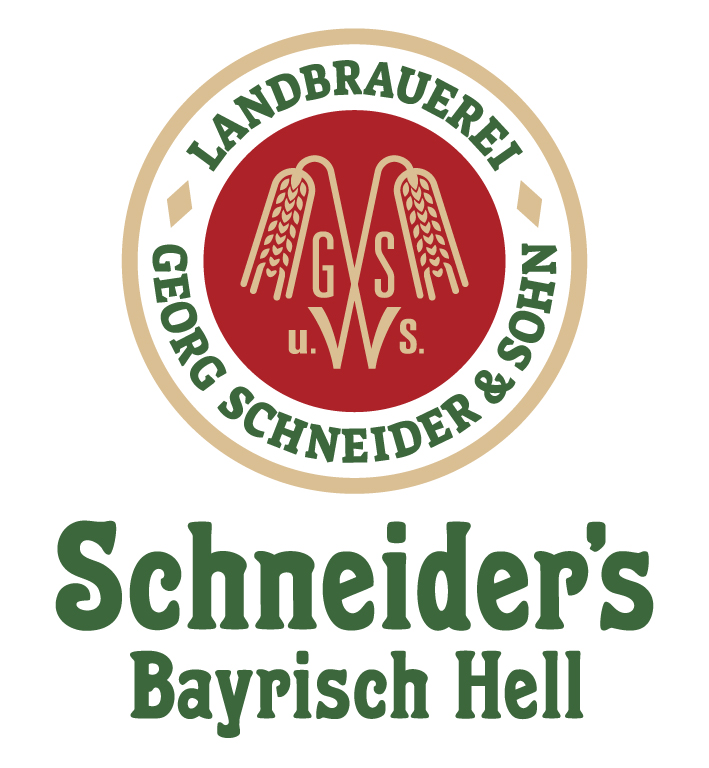 "The taste of Bavaria" - a traditional family recipe and 100% local ingredients!
For six generations, Schneider Brewery has been producing quality and distinctive beers under the Bavarian Beer Purity Act of 1516. and following the best family traditions. With Schneider's Bayrisch Hell, an old family recipe is being revived. This is a beer shaped by craftsmanship and agricultural work - a real tribute to her homeland in the "Heart of Bavaria".
Great taste grows in the fields around the brewery. The hops come from the nearby Hallertau region, and the barley grows in the so-called Gäuboden, which is right on the doorstep of the brewery. Being so close to where the ingredients grow, their field growth can literally be traced from start to finish. In this way, the brewery can always guarantee the highest quality raw materials for their beers.
Good beer comes with tradition. With Schneider's Bayrisch Hell, the brewery continues the Schneider family's long tradition of brewing beer - from grandfather George IV to his grandson George V and great-grandson George VI. Following their well-established family recipe from 1928, they revised the original tried and tested, the so-called "Urtyp" light beer and create a new combination of fragrant and refreshing "Bavarian Heles".
Beer like home: traditional, full of character and pure. Its golden color is as infallible as the well-balanced, refreshing taste of the floral aroma of hops and a fine malty note. Longer storage time helps the beer to achieve a harmoniously balanced body. Traditional Helles just as a real Schneider should be!